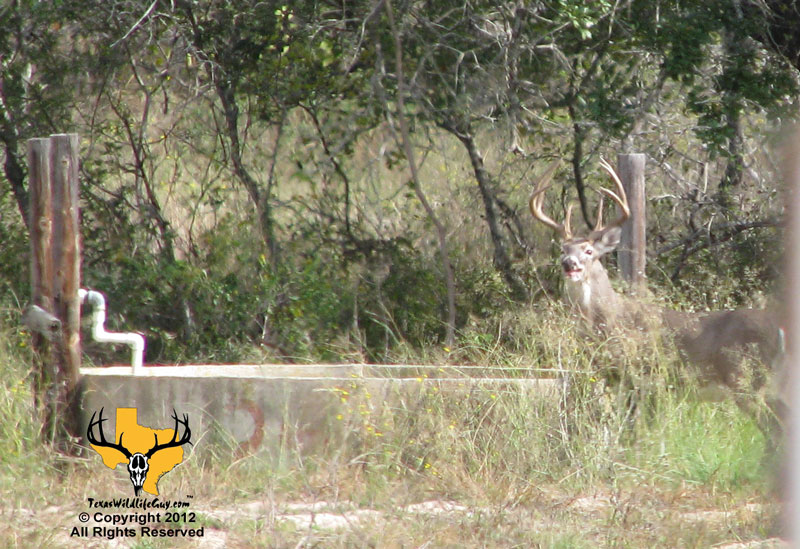 Are you sure the land is being assessed for agricultural use by the local county appraisal district?
I was on a large south Texas ranch with a friend. As we were driving around this high fenced place that has not been hunted in 4 years, we ran across many BIG bucks. There are no feeders on the place and the cattle have been off for 2 years.
I have a great job in helping landowners understand what it takes to qualify their land using the wildlife management tax methodology. I use the word methodology because it is just that, a Texas approved tax valuation method that allows the landowner to maintain low land taxes.
REQUIREMENTS
: The land FIRST must have an agricultural valuation in place and must be qualified ag BEFORE it can be transitioned into wildlife management use.
I am receiving lot's of calls from NEW landowners regarding questions on ag and ag use. Many of the landowners I speak to who have recently bought land using a licensed Texas Realtor® or real estate sales person have been left in the dark. Generally a new landowner has no idea what to do next to keep the land in ag use after they buy the land (provided it had ag use). So some guidance from the buyers real estate agent is appropriate provided the real estate agent knows the filing process and knows where to direct the new landowner to get information for this ALL IMPORTANT STEP.
As a licensed real estate broker (yep, I are one too!), I always address ag even before we look at land or make a run to buy land. My objective is to educate the buyer . In fact, I advise the buyer, if they are a "client" we need to determine if the tract is ag qualified before an offer is made. This can be an important step in the negotiating phase.
Unfortunately there are many brokers and real estate sales people that have no idea about ag, yet continue to help buyers purchase land despite the fact that the real estate sales person is unqualified to help that buyer adequately.
Simple, if a new landowner can not prove that the land is qualified if asked to prove the ag status by the local appraisal district, then BIG BUCKS ABOUND in back tax assessments and potentially BIG BUCKS ABOUND in defense costs to the real estate sales person if sued. My recommendations, obtain a qualified real estate professional to help or if you are an unqualified sales person then co-op with a QUALIFIED real estate land professional. Bottom line -pun intended - CYA (cover your assets and that of the buyer)!
Need help with ag on your land --call me @ 210.559.1675 or text the keyword wildlifeguy to the number 70000 on your cellphone.
---